Medicare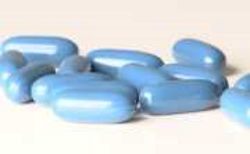 Are you turning 65 or have already reached that milestone but now retiring? If so, now is your opportunity to enroll in Medicare. Medicare is a United States federal government program implemented in 1965 to provide health coverage to Americans aged 65 and older and those under 65 with certain disabilities.
Original Medicare pays for many, but not all, health care services and supplies. There are two main ways to get your Medicare coverage: Original Medicare (plus a Part D Prescription Drug plan) or a Medicare Advantage Plan. Some individuals get a Medicare Supplement for additional coverage when staying with Original Medicare.
A Medigap policy (Medicare Supplement), sold by private insurance companies, can help pay some of the health care costs ("gaps") that Original Medicare doesn't cover like copayments, coinsurance, and deductibles. Some Medigap policies also offer coverage for services that Original Medicare doesn't cover, like medical care when you travel outside the U.S. If you have Original Medicare and you buy a Medigap policy, Medicare will pay its share of the Medicare-approved amount for covered health care costs. Then your Medigap policy pays its share. Medicare doesn't pay any of the premiums for a Medigap policy.
Every Medigap policy must follow Federal and state laws designed to protect you, and it must be clearly identified as "Medicare Supplement Insurance." Medigap insurance companies can sell you only a "standardized" Medigap policy identified in most states by letters. All plans offer the same basic benefits but some offer additional benefits, so you can choose which one meets your needs.
More About Medigap Policies:
You must have Medicare Part A and Part B.
If you have a Medicare Advantage Plan, you can apply for a Medigap policy, but make sure you can leave the Medicare Advantage Plan before your Medigap policy begins.
You pay the private insurance company a monthly premium for your Medigap policy in addition to the monthly Part B premium that you pay to Medicare.
A Medigap policy only covers one person. If you and your spouse both want Medigap coverage, you'll each have to buy separate policies.
You can buy a Medigap policy from any insurance company that's licensed in your state to sell one.
Any standardized Medigap policy is guaranteed renewable even if you have health problems. This means the insurance company can't cancel your Medigap policy as long as you pay the premium.
Some Medigap policies sold in the past cover prescription drugs, but Medigap policies sold after January 1, 2006 aren't allowed to include prescription drug coverage. If you want prescription drug coverage, you can join a Medicare Prescription Drug Plan (Part D).
It's illegal for anyone to sell you a Medigap policy if you have a Medicare Medical Savings Account (MSA) Plan.
A Medicare Advantage Plan is a type of health plan offered by a private company that contracts with Medicare to provide you with all your Part A and Part B benefits. This type of plan often has your care coordinated through your Primary Care Physician who can refer you to Specialists within your network as needed. Many Medicare Advantage Plans offer $0 monthly premiums (you must continue to pay your Medicare Part B premium), a Part D Prescription Drug Plan included, low copays for services like Urgent Care visits or time at a Skilled Nursing Facility, free Preventative Care, and additional benefits such as Vision and Hearing. *
Call ISU Barich (909) 793-9683 to schedule your free Medicare Consulation today!
*The benefit information provided is a brief summary, not a complete description of benefits. Limitations, co-payments, and restrictions apply. Benefits, formulary, pharmacy network, premium and/or copayments/coinsurance may change on January 1 of each year.
*By calling the number above you will be directed to a licensed insurance agent. Medicare has neither reviewed nor endorsed this information. Last Updated 08/09/2018.
Information provided by: https://www.medicare.gov/