Welcome to ISU Barich Insurance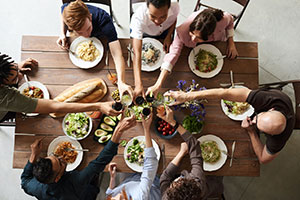 We are pleased to announce that on December 1, 2018, ISU Barich Insurance Agency joined HUB International Insurance Services.
To our valued clients: Your current policies and coverage will remain in force and are not impacted by this change. Our team will continue to provide the specialized service and support you currently receive now that we are part of the HUB International team.
The Barich Team has relocated to HUB's Redlands office located at: 470 E. Highland Avenue, Redlands, CA 92373. Please be sure and note our new address. Our telephone numbers and e-mail addresses remain unchanged.
ISU Barich Insurance Agency has been providing insurance products since 1979. Throughout this time we have grown, expanded services, and adapted to the changing environment of the insurance industry as well as our clients' needs. Our decision to become part of HUB International was the next logical step for us in this journey.
HUB International is a leader among insurance brokerages and is one of the 10 largest insurance brokers in the world. With offices throughout the United States, Canada, and South America, our new affiliation gives the Barich Team the opportunity to expand the scope of services and product offerings to all our clients.