Welcome to ISU Barich Insurance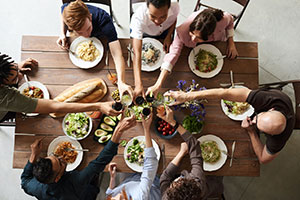 ISU Barich Insurance Agency is a privately owned, independent insurance firm located in beautiful downtown Redlands, CA. We are capable of handling all of your insurance needs and are one of the top private brokers in the nation. Our independent ownership allows us to provide you with a high level of personal service while accessing the strengths and resources of a national network to better serve you. We are agents for over 20 A-rated carriers through ISU and we will make certain that you get the right coverage at the best value for your insurance dollar.
As an independent insurance agency, we are proud to serve individuals and businesses throughout Southern California with the full complement of personal and commercial insurance programs. Whether you're looking for a policy for your home or auto, coverage for your business, a life insurance quote, or a Medicare plan, ISU Barich Insurance Agency is here to assure you recieve the greatest combination of price, service, and expertise. Check out our blog to learn more about what we can offer you. Over the years, we have served the needs of thousands of customers and are grateful for their trust and confidence in us.
ISU Barich Insurance Agency is dedicated to consistently delivering the best value to assure you receive the greatest combination of price, product and service. Call us today at (909) 793-9683 or visit our office at 408 E. State Street in Redlands (across from Baskin-Robbins) for all of your insurance needs!
Our knowledge is YOUR best insurance